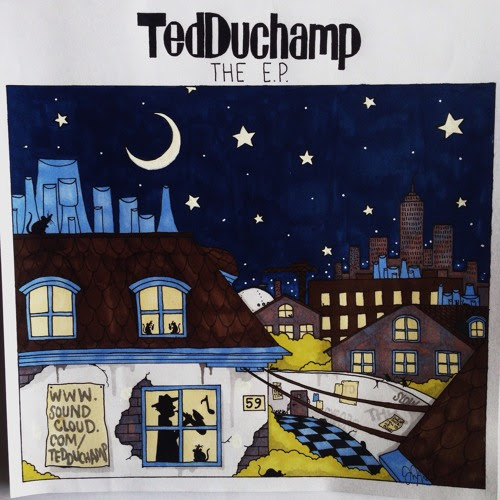 Ted Duchamp (or his real name, Teodor Sjolund) is a Stockholm-based artist.
The name Ted Duchamp is taken from the character Teddy Duchamp, from Stephen King's movie Stand By Me.
After several failed attempts to form a band, he decided to take matters into his own hands.
The music's starting point is indie rock, and inspiration is retrieved from jazz, old school hip hop, old movies and modern art. Teodor is also an artist, and had a couple of successful exhibitions in Stockholm, together with Jonatan Wadensjo, they're doing all the aesthetics behind Ted Duhamp.
The Ted Duchamp EP is the debut of Ted Duchamp, consist 5 tracks.